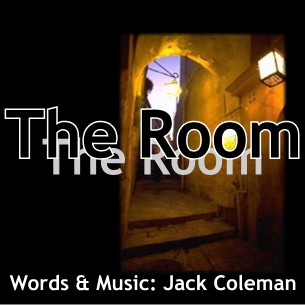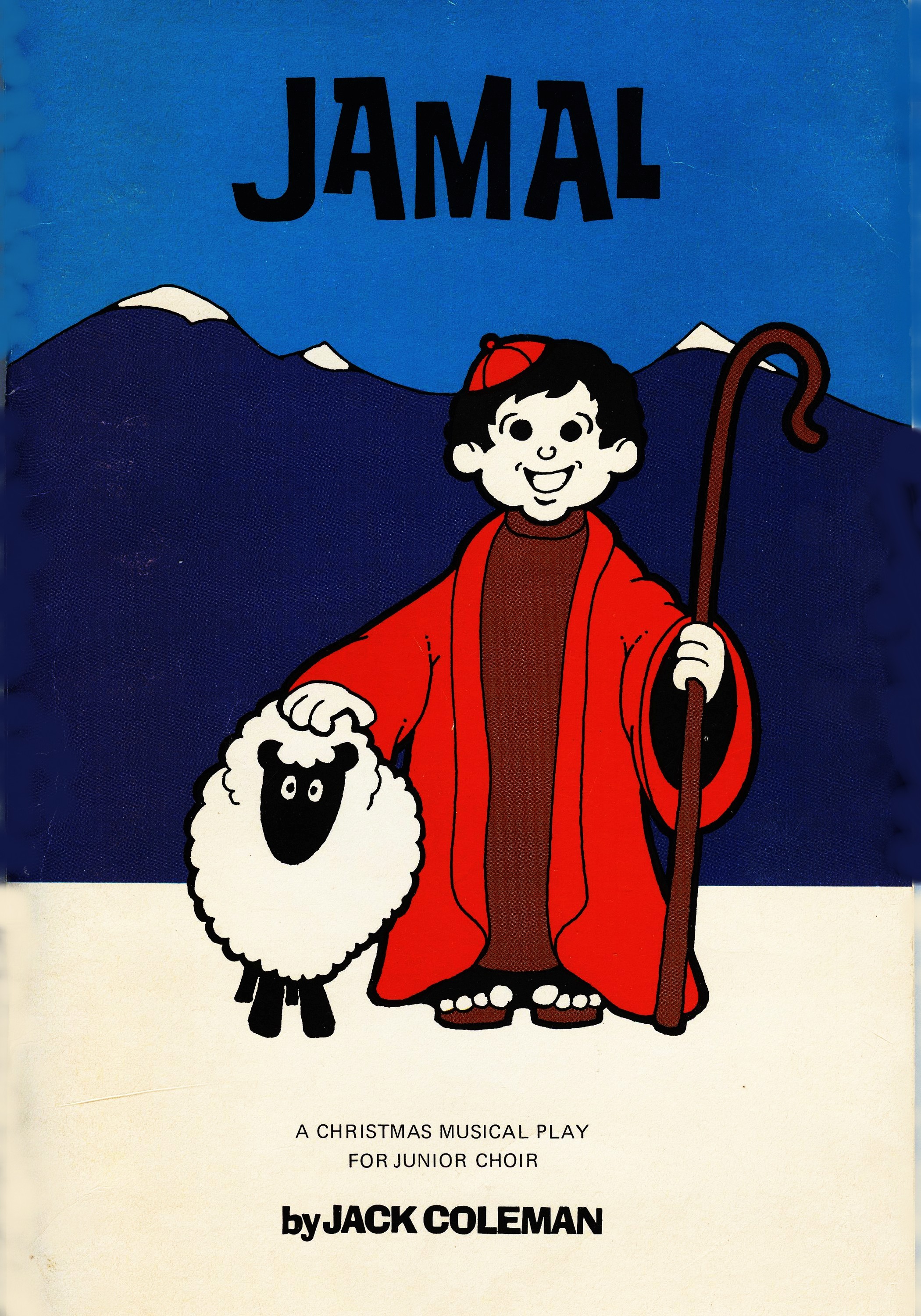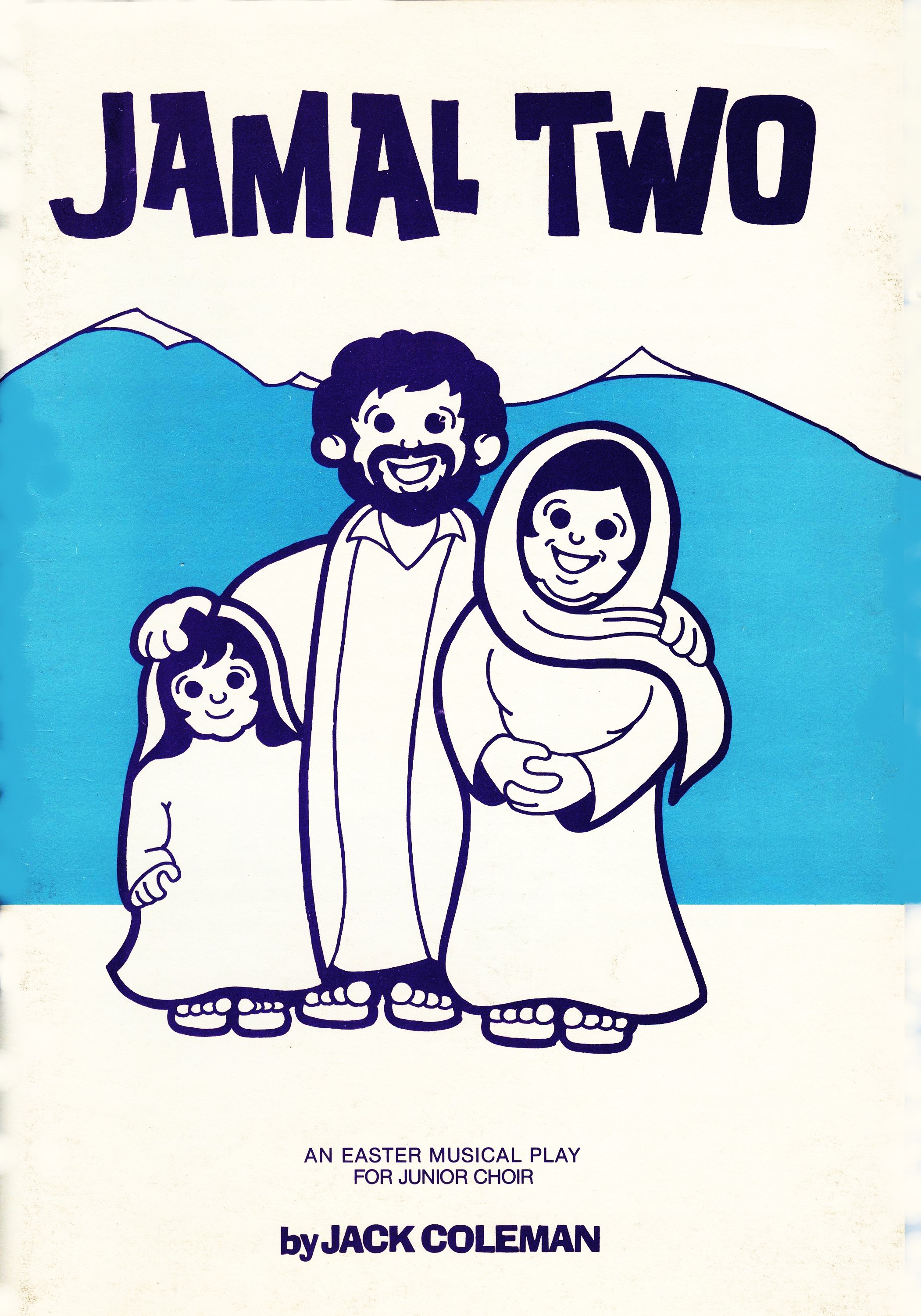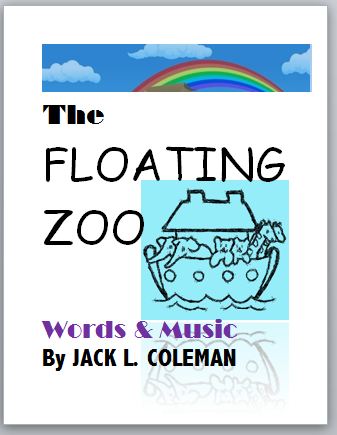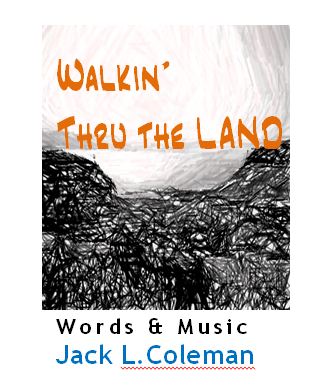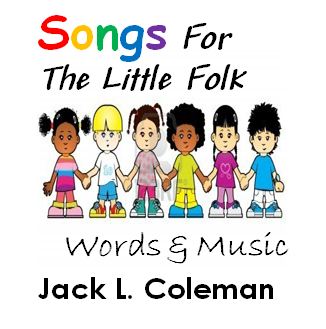 ALSO...
THE CENTURION || THE CITY OF THE KING || THE BOY WHO CAUGHT THE FISH || ZACH JR.

FOOT NOTE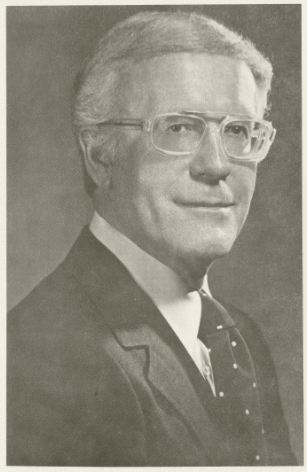 Just a word about JACK L. COLEMAN. JACK was a professional. Some of his experiences included: Sergeant in 585th Ambulance Company (the only unit to receive 2 Presidential Citations) WWII, on the front lines of advancing Allied forces. Once, he spoke with the ever-present impressions obviously seared in his mind... of his medical team first entering the horror of concentration camps, stepping over countless dead and dying... just minutes earlier having been murdered or left for dead by Hitler's Nazi machinery.

JACK was a member of the Dr. Fuller's Old Fashioned Revival Hour - quartet. He received his Bachelors and Masters degrees at USC; as a music teacher, JACK taught 2 high school guys (who became the Righteous Brothers); later, JACK was Coordinator of music - for the Orange County Superintendent of schools; Educational Director for Walt Disney Corporation; Musical Director for Oral Roberts World Action Singers; Music Director for the King Family TV Series; Choral Director for the Laguna Festival of Opera, Laguna Beach, California, and for the Geneva Youth Musicale, Switzerland. JACK was an avid high performance sailplane expert. (Incredible experience to fly with him... silently soaring about the earth as we moved from thermol to thermol.)

JACK was a man of faith. One of his first composed works was: THE CENTURIAN, nominated for a Grammy; followed by A CITY OF THE KING (both produced at NBC, Burbank for hour long TV specials; and several musical pieces for young people: ZACH JR; THE BOY WHO CAUGHT THE FISH, and many other compositions. His work for children: placed First at the New York City Film Festival.

Perhaps the most quoted verse I recall JACK sharing with others was... from the book of Proverbs 3:5-6... Trust in the LORD with all your heart; and lean not unto thine own understanding. In all your ways acknowledge Him, and He shall direct your paths.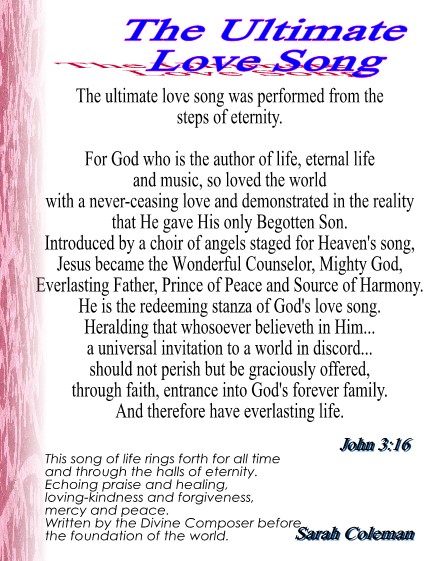 JACK passed on June 6, 1985. The exquisite pianist, Lee Farrell (Bill Medley's pianist/ Will Farrell's father)... accompanied himself... as he sang YOU ARE SO BEAUTIFUL at JACK'S memorial service. Dr. Robert Bowman, founder of FEBC reflected on JACK's contribution to music in the world. Finally, SARAH spoke from her heart for about 10 minutes... reflecting on: WHAT HAPPENS WHEN THE MIRACLE HOPED FOR DOESN'T HAPPEN... ending, WE still give thanks and praise our Great GOD for His continued goodness to us. JACK received his miracle: His is forever, safely with the LORD whom he served.

JACK first met SARAH COLEMAN while guest speakers at a single's conference?! Go figure! SARAH is still on the front lines of faith and faithfulness for our Lord Jesus. I am so thankful to GOD she has been part of our family all these years. When I first met SARAH back in 1974, she having traveled to over 100 countries speaking for the Lord, early on Sarah commented, GOD has never promised to honor my words; but He has promised to honor His. As an advisor and prolific writer for corporate and political leaders, SARAH is the kind of person who has received more awards and recognitions than she cares to remember. SARAH is really into "de-accumulation"... so it's funny as she struggles to give away things... that endlessly arrive at her door from so many kind people!


---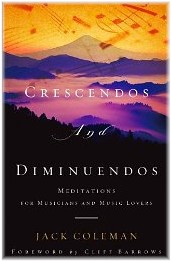 SARAH is glad to know that JACK's music is still loved by many. As it is made available here, please feel free to share it with whomever. Many years ago, Sarah helped Jack pull together Crescendos and Diminuendos - a devotional book for musicians. It's still wonderful read today, and I'm sure makes a great gift for those leading and participating in music in the church.

There's hardly a day gone by all these years that I can still hear when Jack said, You don't need to tell me I'm a sinner... BUT please... remind me every day... I have a great Savior! When I think of Jack and Sarah the verse which always comes to mind... is from Psalm 90: "LORD, teach me to number my days, that I might present to Thee a heart full of wisdom."





---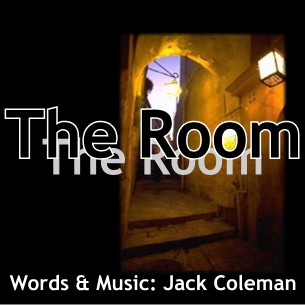 THE ROOM

Written by Jack L. Coleman when he was music director at Grace Community Church, Sun Valley, CA. Program Notes/ Narration script available:
THE ROOM PROGRAM NOTES; THE ROOM - NARRATION NOTES
Per Sarah Coleman, All Jack's music is made available here to be used acknowledging authorship... for any private or public event not for profit.



CAME THE MEN OF JESUS - from "THE ROOM" (CHORUS) by JACK L. COLEMAN, Copyrightę1979-JACK L. COLEMAN and Associates ; 4 pages
CAME THE MEN OF JESUS - mp3

THE ROOM - from "THE ROOM" (CHORUS) by JACK L. COLEMAN, Copyrightę1979-JACK L. COLEMAN and Associates ; 6 pages

WHO WOULD BE THE GREATEST - from "THE ROOM" (CHORUS) by JACK L. COLEMAN, Copyrightę1979-JACK L. COLEMAN and Associates ; 4 pages

THE WASHING OF FEET - from "THE ROOM" (CHORUS) by JACK L. COLEMAN, Copyrightę1979-JACK L. COLEMAN and Associates ; 5 pages

PETER'S PROTEST - from "THE ROOM" (SOLO) by JACK L. COLEMAN, Copyrightę1979-JACK L. COLEMAN and Associates ; 3 pages

THE REBUKE - from "THE ROOM" (MEN'S CHORUS/ UNISON) by JACK L. COLEMAN, Copyrightę1979-JACK L. COLEMAN and Associates ; 2 pages

PETER'S SUBMISSION - from "THE ROOM" (SOLO) by JACK L. COLEMAN, Copyrightę1979-JACK L. COLEMAN and Associates ; 2 pages

THE BREAD AND THE CUP - from "THE ROOM" (CHORUS) by JACK L. COLEMAN, Copyrightę1979-JACK L. COLEMAN and Associates ; 5 pages

BLESSED BE THE NAME OF THE LORD - from "THE ROOM" (MEN's CHORUS) by JACK L. COLEMAN, Copyrightę1979-JACK L. COLEMAN and Associates ; 1 page

JUDAS - from "THE ROOM" (SOLO) by JACK L. COLEMAN, Copyrightę1979-JACK L. COLEMAN and Associates ; 5 pages
JUDAS - mp3

A NEW COMMANDMENT - from "THE ROOM" (CHORUS) by JACK L. COLEMAN, Copyrightę1979-JACK L. COLEMAN and Associates ; 4 pages

WHERE I GO YOU CANNOT FOLLOW - from "THE ROOM" (CHORUS) by JACK L. COLEMAN, Copyrightę1979-JACK L. COLEMAN and Associates ; 2 pages

LET NOT YOUR HEART BE TROUBLED - from "THE ROOM" (CHORUS) by JACK L. COLEMAN, Copyrightę1979-JACK L. COLEMAN and Associates ; 3 pages

PEACE - from "THE ROOM" (SOLO) by JACK L. COLEMAN, Copyrightę1979-JACK L. COLEMAN and Associates ; 2 pages

FATHER THE HOUR IS COME - from "THE ROOM" (SATB) by JACK L. COLEMAN, Copyrightę1979-JACK L. COLEMAN and Associates ; 5 pages
FATHER THE HOUR IS COME - mp3 The text for this song is from JESUS' prayer to His Father found in John 17. His reason for coming had arrived. He went out and gave His life at Calvary.

CLOSING PRAYER - mp3 After directing, Jack Coleman simply turned to the audience with these final words
---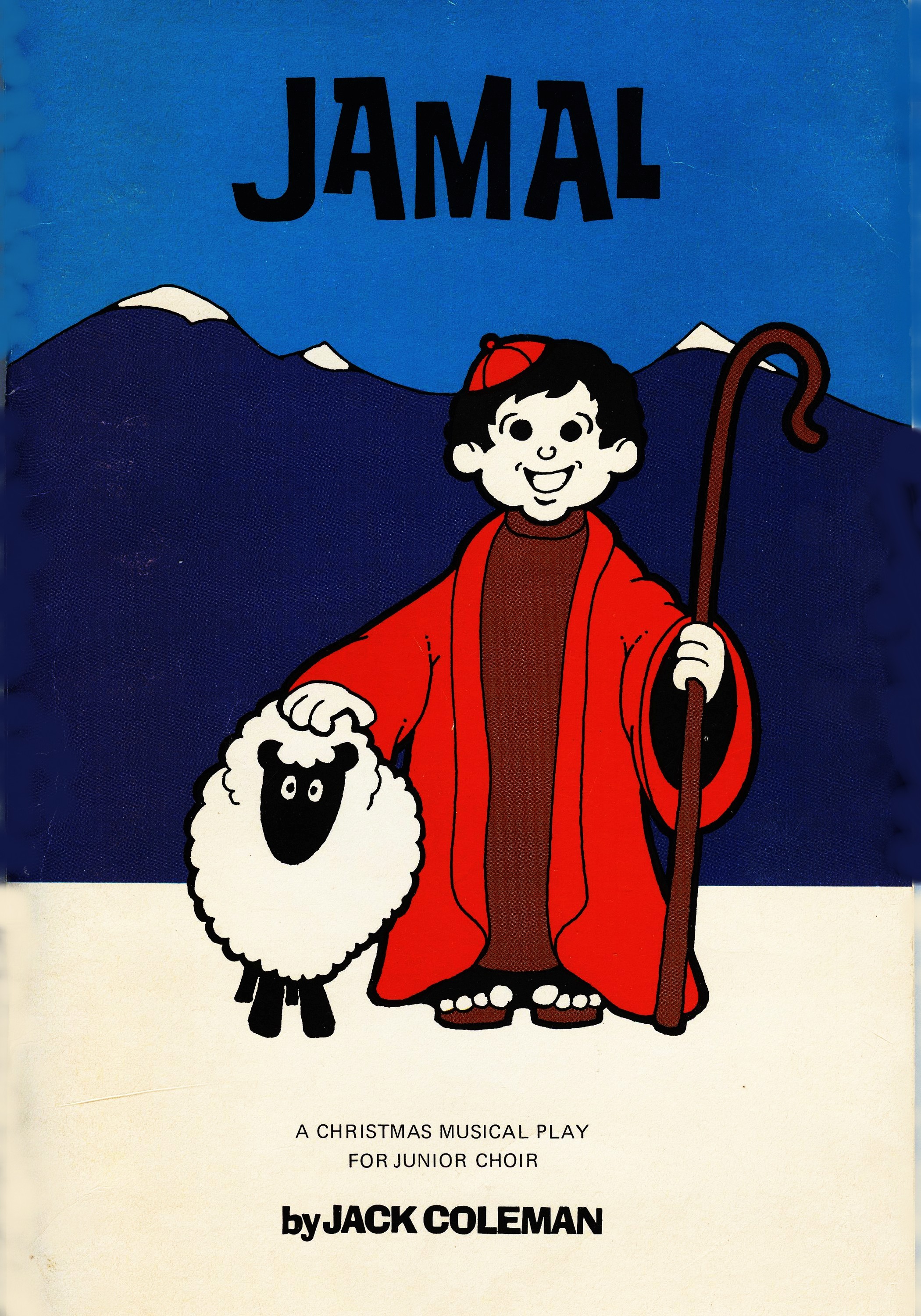 JAMAL

Narration/ Script - available


JAMAL - from "JAMAL" (a Christmas Musical Play for Junior Choir) by JACK L. COLEMAN, Copyrightę1978-JACK L. COLEMAN and Associates ; 4 pages. On the rugged hills of Judea...

WE'RE GOIN' TO THE MOUNTAIN TOP - from "JAMAL" (JR CHOIR) by JACK L. COLEMAN, Copyrightę1978-JACK L. COLEMAN and Associates 3 pages

I MUST WATCH MY FATHER'S SHEEP - from "JAMAL" (SOLO) by JACK L. COLEMAN, Copyrightę1979-JACK L. COLEMAN and Associates 3 pages

CREEP MOUSE CREEP - from "JAMAL" (SOLO and JR CHOIR) by JACK L. COLEMAN, Copyrightę1978-JACK L. COLEMAN and Associates 4 pages

WE'RE GOIN' TO THE MOUNTAIN TOP - REPRISE - from "JAMAL" (JR CHOIR) by JACK L. COLEMAN, Copyrightę1978-JACK L. COLEMAN and Associates 2 pages

THIS IS MY SON - from "JAMAL" (SOLO) by JACK L. COLEMAN, Copyrightę1978-JACK L. COLEMAN and Associates 2 pages

IT WAS JUST A LITTLE LIGHT - from "JAMAL" (SOLO and JR CHOIR) by JACK L. COLEMAN, Copyrightę1978-JACK L. COLEMAN and Associates 3 pages

GLORY TO GOD - from "JAMAL" (JR CHOIR) by JACK L. COLEMAN, Copyrightę1978-JACK L. COLEMAN and Associates 4 pages

WE'RE OFF TO SEE THE KING - from "JAMAL" (JR CHOIR) by JACK L. COLEMAN, Copyrightę1978-JACK L. COLEMAN and Associates 2 pages

GENTLE JESUS - from "JAMAL" (SOLO) by JACK L. COLEMAN, Copyrightę1978-JACK L. COLEMAN and Associates 2 pages

WAIT UPON THE LORD - from "JAMAL" (SOLO and JR CHOIR) by JACK L. COLEMAN, Copyrightę1978-JACK L. COLEMAN and Associates 2 pages

WE'VE BEEN TO SEE THE KING - from "JAMAL" (JR CHOIR) by JACK L. COLEMAN, Copyrightę1978-JACK L. COLEMAN and Associates 1 page

GLORY TO GOD - from "JAMAL" (JR CHOIR) by JACK L. COLEMAN, Copyrightę1978-JACK L. COLEMAN and Associates 4 pages

WE ARE IN THE PROCESS OF DIGITIZING AND MODERNIZING THIS WORK OF JACK L. COLEMAN
---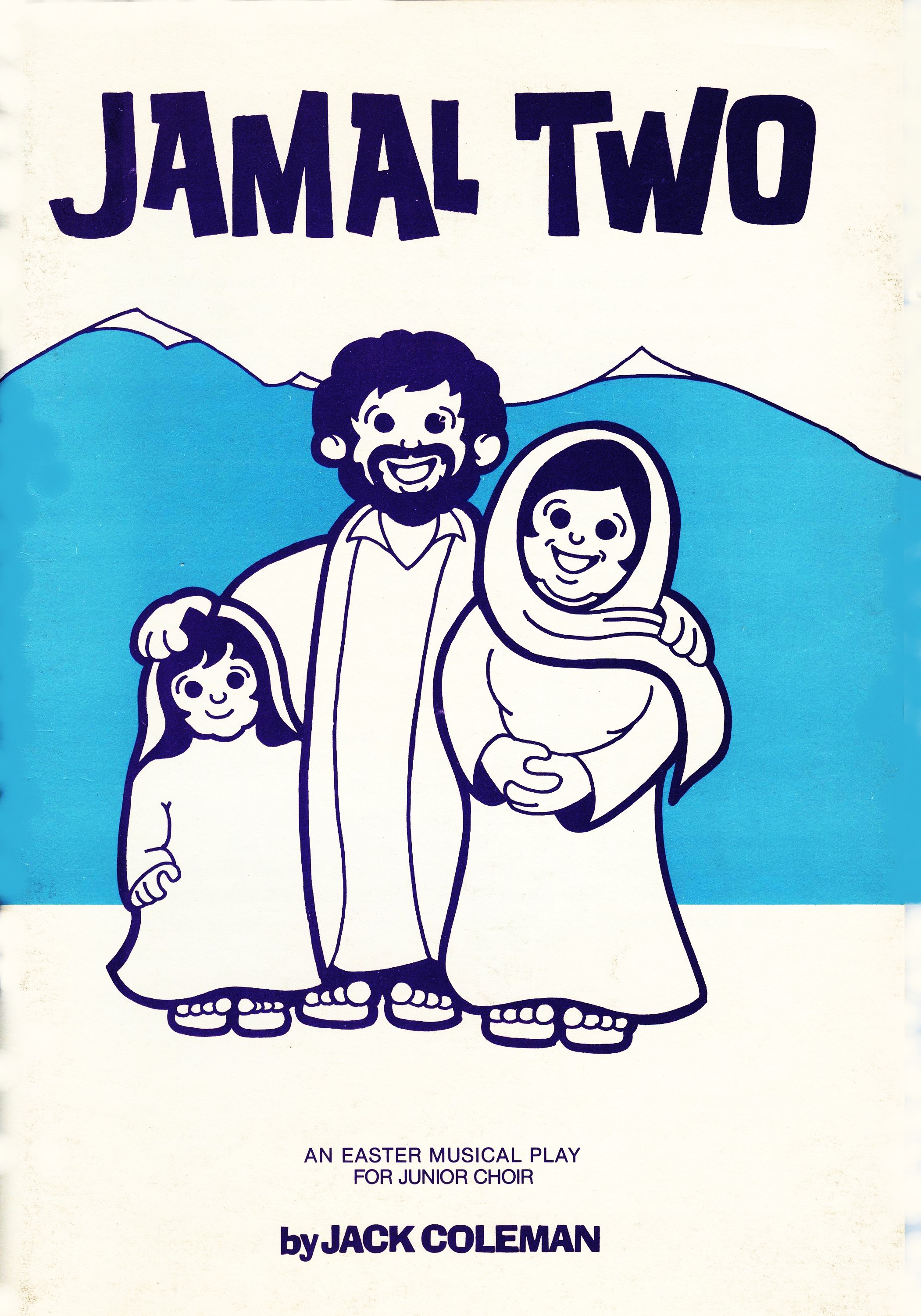 JAMAL TWO

JAMAL - from "JAMAL TWO" (an Easter Musical Play for Junior Choir) by JACK L. COLEMAN, Copyrightę1979-JACK L. COLEMAN and Associates ; on the rugged hills of Judea...

WE ARE IN THE PROCESS OF DIGITIZING AND MODERNIZING THIS WORK OF JACK L. COLEMAN



---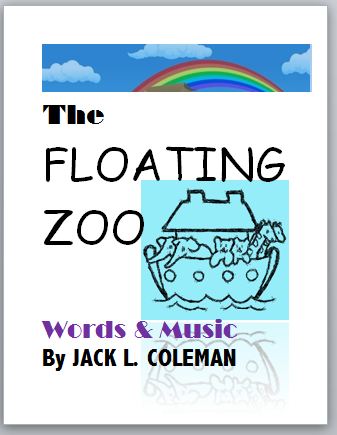 THE FLOATING ZOO

As in the days of Noah... so shall it be when... When what?

Written by Jack L. Coleman when he was music director at Grace Community Church, Sun Valley, CA.
THE FLOATING ZOO PROGRAM NOTES;
Per Sarah Coleman, All Jack's unpublished music is made available to be used acknowledging authorship... for any private or public event not for profit.

pages indicates: still working on a PDF for that song



TWO BY TWO - from "THE FLOATING ZOO" (an Musical Play - smilin' through the raindrops... for Junior Choir) by JACK L. COLEMAN, Copyrightę1980-JACK L. COLEMAN and Associates 2 pages

WHY DID YOU PICK ON ME - from "THE FLOATING ZOO" (NOAH and CHOIR) by JACK L. COLEMAN, Copyrightę1980-JACK L. COLEMAN and Associates 4 pages

ZELDA'S LAMENT - from "THE FLOATING ZOO" (SOLO) by JACK L. COLEMAN, Copyrightę1980-JACK L. COLEMAN and Associates 3 pages (The chromatic progression throughout this song may appear awkward, but think "the Girl from Ipanema")

A MIGHTY FLOOD - from "THE FLOATING ZOO" (SPOKEN BY CHOIR/SOLO) by JACK L. COLEMAN, Copyrightę1980-JACK L. COLEMAN and Associates 1 page

I WILL HAVE THE LAST LAUGH - from "THE FLOATING ZOO" (SOLO - 3 SONS OF NOAH) by JACK L. COLEMAN, Copyrightę1980-JACK L. COLEMAN and Associates 2 pages

GOD IS A GOD OF LOVE - from "THE FLOATING ZOO" (CHOIR) by JACK L. COLEMAN, Copyrightę1980-JACK L. COLEMAN and Associates 1 page

WE ARE THE ANIMALS - from "THE FLOATING ZOO" (JUNIOR/PRIMARY CHOIRS) by JACK L. COLEMAN, Copyrightę1980-JACK L. COLEMAN and Associates 2 pages, the parade of junior/and primary kids

O LORD, I'M GLAD YOU PICKED ON ME - from "THE FLOATING ZOO" (SOLO) by JACK L. COLEMAN, Copyrightę1980-JACK L. COLEMAN and Associates pages

HE'S THE CAPTAIN, WE'RE THE CREW - from "THE FLOATING ZOO" (CHOIR) by JACK L. COLEMAN, Copyrightę1980-JACK L. COLEMAN and Associates pages

SMILIN' THROUGH THE RAINDROPS - from "THE FLOATING ZOO" (CHOIR) by JACK L. COLEMAN, Copyrightę1980-JACK L. COLEMAN and Associates 2 pages

WE ARE THE ANIMALS - REPRISE - from "THE FLOATING ZOO" (JUNIOR/PRIMARY CHOIRS), the parade of junior/and primary kids; by JACK L. COLEMAN, Copyrightę1980-JACK L. COLEMAN and Associates 2 pages

ALL IN HIS MIGHTY PLAN - from "THE FLOATING ZOO" (CHOIR) by JACK L. COLEMAN, Copyrightę1980-JACK L. COLEMAN and Associates 4 pages

LIVE YOUR LIFE IN HIM - from "THE FLOATING ZOO" (CHOIR) by JACK L. COLEMAN, Copyrightę1980-JACK L. COLEMAN and Associates 2 pages

THE TIME IS NOW - from "THE FLOATING ZOO" (CHOIR) by JACK L. COLEMAN, Copyrightę1980-JACK L. COLEMAN and Associates 1 page
---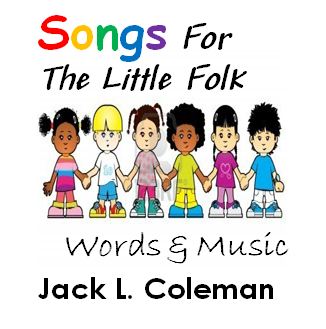 SONGS FOR THE LITTLE FOLK

pages indicates: still working on a PDF for that song



A SONG FOREVER - from "SONGS FOR THE LITTLE FOLK" (UNISON) by JACK L. COLEMAN, Copyrightę1979-JACK L. COLEMAN and Associates ; SIMPLE SONGS WRITTEN FOR THE LITTLEST ONES; 1 pages

I HEARD A MAN CALLED JESUS - from "SONGS FOR THE LITTLE FOLK" (UNISON) by JACK L. COLEMAN, Copyrightę1980-JACK L. COLEMAN and Associates ; 2 pages

JESUS NEVER FORGETS - from "SONGS FOR THE LITTLE FOLK" (UNISON/2 PART - arranged) by JACK L. COLEMAN, Copyrightę1972-JACK L. COLEMAN and Associates ; 2 pages

JOHN THREE SIXTEEN - from "SONGS FOR THE LITTLE FOLK" (UNISON - arranged) by JACK L. COLEMAN, Copyrightę1972-JACK L. COLEMAN and Associates ; 1 page

SING ALLELUIA - from "SONGS FOR THE LITTLE FOLK" (2 PARTS) by JACK L. COLEMAN, Copyrightę1974-JACK L. COLEMAN and Associates ; 2 pages

THREE CROSSES AND A MAN - from "SONGS FOR THE LITTLE FOLK" (UNISON) by JACK L. COLEMAN, Copyrightę1974-JACK L. COLEMAN and Associates ; 2 pages

For older kids (and adults, too):

JESUS OF BETHLEHEM - from "SONGS FOR THE LITTLE FOLK" (SOLO) by JACK L. COLEMAN, Copyrightę1974-JACK L. COLEMAN and Associates ; 2 pages
FOR LOWER VOICES: JESUS OF BETHLEHEM
JESUS OF BETHLEHEM - mp3 solo by Jack L. Coleman

WITHOUT THANKS - from "SONGS FOR THE LITTLE FOLK" (SOLO) by JACK L. COLEMAN, Copyrightę1974-JACK L. COLEMAN and Associates ; 3 pages

Other songs for little ones will be posted as time permits
---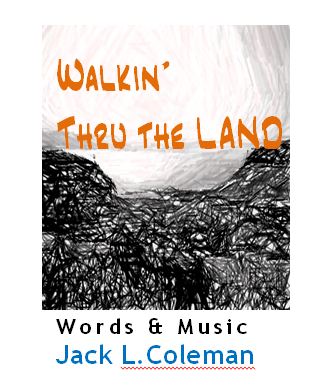 WALKIN' THRU THE LAND

pages indicates: still working on a PDF for that song



WALKIN' THROUGH THE LAND - from "WALKIN' THRU THE LAND" (UNISON) by JACK L. COLEMAN, Copyrightę1980-JACK L. COLEMAN and Associates ; SONGS FOR YOUNG PEOPLE; pages

BETHLEHEM - from "WALKIN' THRU THE LAND" (UNISON) by JACK L. COLEMAN, Copyrightę1980-JACK L. COLEMAN and Associates ; SONGS FOR YOUNG PEOPLE; 2 pages

CANA - from "WALKIN' THRU THE LAND" (UNISON) by JACK L. COLEMAN, Copyrightę1980-JACK L. COLEMAN and Associates ; SONGS FOR YOUNG PEOPLE; pages

NAZARETH - from "WALKIN' THRU THE LAND" (UNISON) by JACK L. COLEMAN, Copyrightę1980-JACK L. COLEMAN and Associates ; SONGS FOR YOUNG PEOPLE; 3 pages

JERUSALEM - from "WALKIN' THRU THE LAND" (UNISON) by JACK L. COLEMAN, Copyrightę1980-JACK L. COLEMAN and Associates ; SONGS FOR YOUNG PEOPLE; 4 pages

JORDAN RIVER - from "WALKIN' THRU THE LAND" (UNISON) by JACK L. COLEMAN, Copyrightę1980-JACK L. COLEMAN and Associates ; SONGS FOR YOUNG PEOPLE; pages



---

FOOT NOTE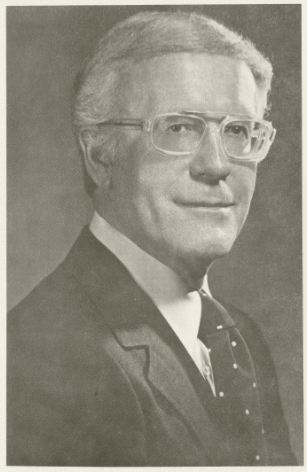 THE ROOM

Jack L. Coleman had acquired traits of our great God. He, too, was a giver. And we are sure Jack would want you to take the truth of these songs with you... all the days of your life:

PEACE - from "THE ROOM" (SOLO) by JACK L. COLEMAN, ę1979
PEACE - mp3 sung at Jack's memorial celebration

---
---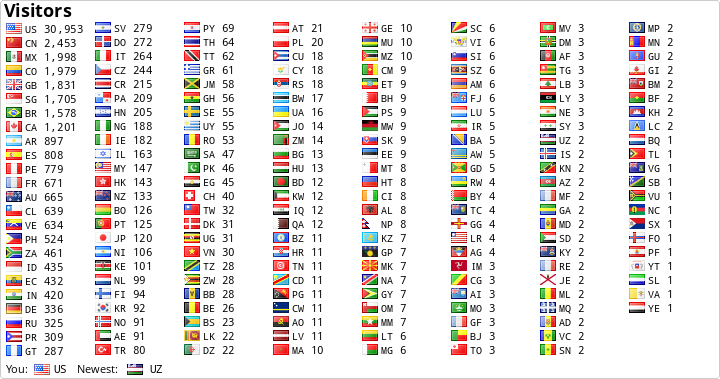 ---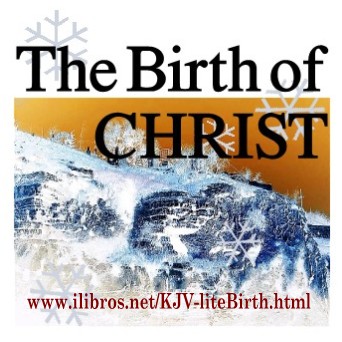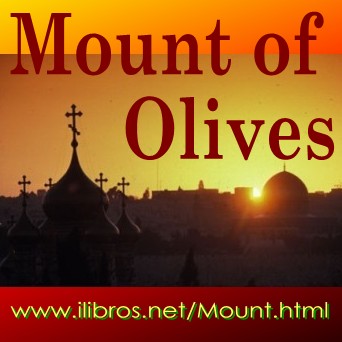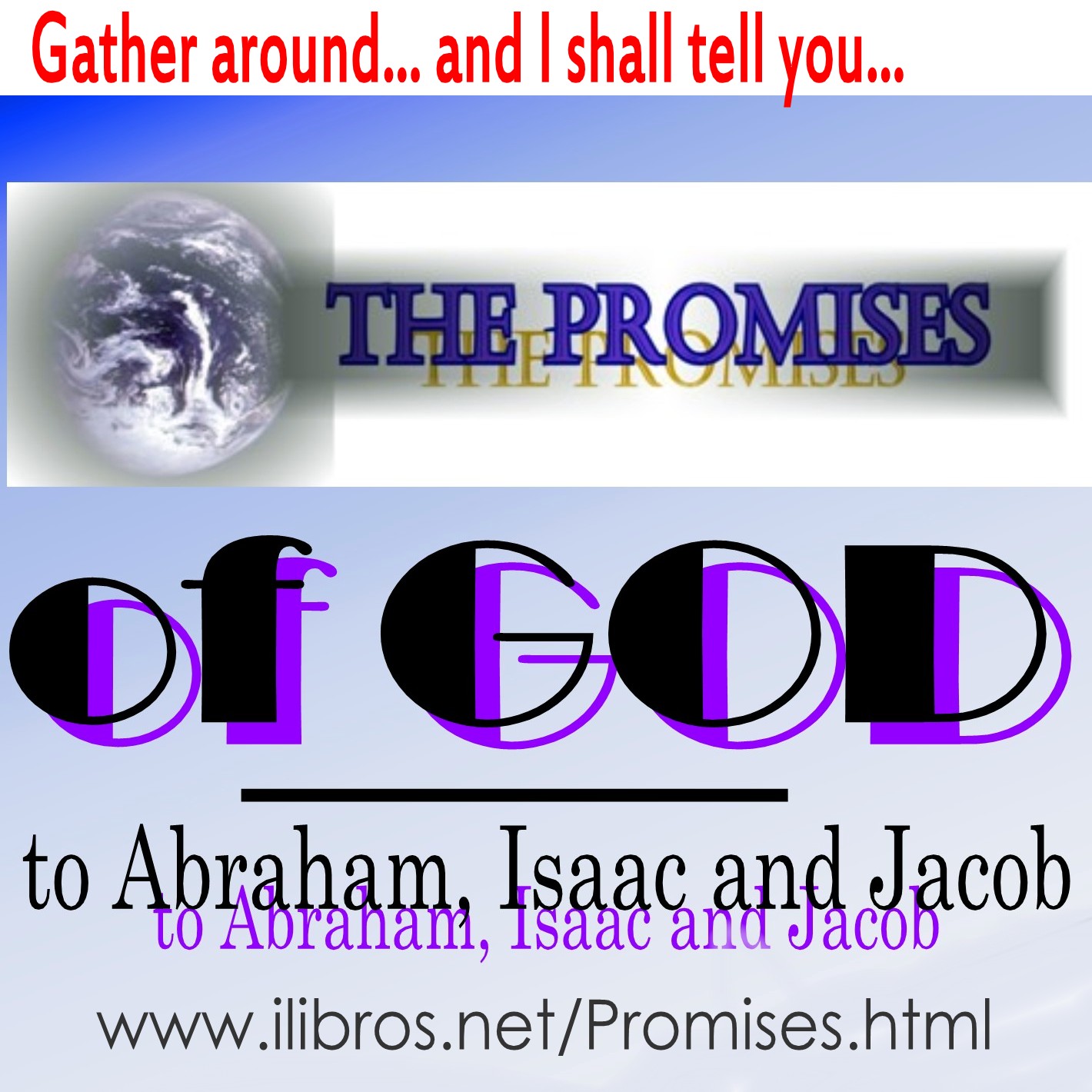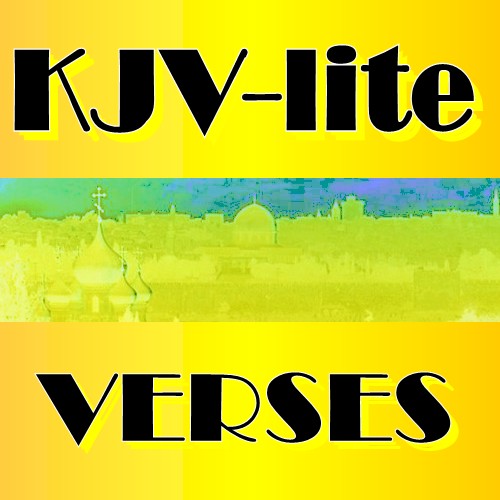 ---
Copyright © 2008-17, LoneStarMusic.org - All rights reserved